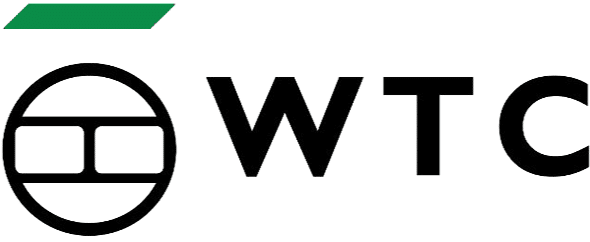 The 2024 World Tunnel Congress (WTC2024), the world's major tunnel and underground engineering industry congress, will be held in Shenzhen, China from April 19-25, 2024, with the theme: Tunnelling for a Better Life. Once again, ITA-AITES and the China Civil Engineering Society are calling for abstracts.
Participants are cordially invited to submit abstracts with a maximum length of 300 words before 31 May 2023 relating to the topics of WTC2024, via the online submission system: https://conference-service.com/wtc2024
The abstracts will be peer-reviewed anonymously by the Technical Committee and decisions will be notified to the authors before July 1, 2023. Authors of accepted abstracts will be invited to submit a full paper (deadline: Sept. 30, 2023).
The official language of WTC2024 is English. Abstracts and papers need to be written in English and oral presentations will also be in English only. All accepted papers will be published in the Proceedings and will be presented either orally or as posters after the registration of the author.
Tunnel's topics of WTC 2024
Participants are invited to choose one of the topics for their papers.
• Planning
• Survey
• Design
• Ground Stability
• Support and Lining
• Conventional Tunnelling
• Mechanized Tunnelling (TBM, shield)
• Waterproofing and Drainage
• Geological Prediction and Geophysical Prospecting
• Instrumentation and Monitoring/Testing and Inspection
• Ventilation and Aerodynamics
• Maintenance and Repair
• Operational Safety
• Tunnel Renovation and Upgrading
• Occupational Health and Safety
• New Materials
• Digital and Information Technology
• Immersed/Floating Tunnels
• Shafts
• Underground Caverns/Underground Space Use
• Contractual Practices and Risk Management
Key Dates
• May 31, 2023: Abstract submission deadline
• July 1, 2023: Abstract notification of acceptance
• Sept. 30, 2023: Full paper submission deadline
• Nov. 30, 2023: Full paper notification of acceptance
• Dec. 15, 2023: Full paper revision deadline
• Dec. 31, 2023: Final paper notification of acceptance
• Jan. 15, 2024: Authors registration deadline
Instructions for Authors
• Abstract submission for WTC 2024 is only possible via the online submission system (https://conference-service.com/wtc2024). Abstracts submitted via e-mail, fax or other means of communication will not be accepted.
• Abstract Submission Deadline ends on May 31, 2023.
• The person who submits the abstract will be the main contact and must create an account to submit abstracts in the submission system.
• Please keep the email and password used to create the account for future reference and do not create multiple accounts.
• To submit your abstract please fill in all the required fields in the online submission form of the system. It is not required to upload an MS Word or PDF document file abstract.
• Abstract submissions are limited to text only (maximum number of words: 300). The online submission form will accept only text in the abstract field. No graphics, attachments or addenda will be considered.
• An abstract can be submitted for presentation at the WTC 2024 as Oral or Poster presentation. However, the Technical Committee will decide about the type of presentation of each abstract contribution. This decision will be notified to the author.
• The author must assign the abstract to one of the topics of the WTC 2024. The chosen topic by the author may be modified as a result of the reviewers suggestion.
• In order to be published in the proceedings and presented either orally or as posters, registration is required.
• All abstracts will be reviewed by the Technical Committee. The authors will be notified about the result of the review before July 1, 2023.
If you need any assistance or have a query about online submission, you can contact us through the e-mail: wtc2024@tunnelcenter.cn
The congress will focus on the latest trends and development in tunnelling and underground engineering, look to the new era of low-carbon, environmentally friendly, and intelligent technologies, and provide a superior platform for knowledge-sharing and networking.
The official website for the WTC 2024 is now available with access to abstract submissions, and news. Please find more information on the website: https://www.wtc2024.cn/index.html.
RELATED: World Tunnel Congress 2023: Expanding Underground