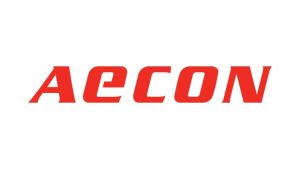 Aecon Group Inc. Feb. 12 announced that the Outside Date for completing the Plan of Arrangement with CCCC International Holding Ltd. (CCCI) has been extended to March 30, 2018, by mutual agreement. The parties extended the Outside Date following receipt of a notice from the Minister of Innovation, Science and Economic Development indicating that the federal Cabinet has, under section 25.3 of the Investment Canada Act, ordered a continuation of the national security review of the proposed acquisition of Aecon by CCCI. Accordingly, the review of the proposed transaction under the Investment Canada Act is ongoing.
The Outside Date was originally Feb. 23, 2018.  Either party may, except in certain circumstances, extend the Outside Date from time to time, in increments of at least 35 days for up to 140 days, if the required regulatory approvals have not been obtained. Both companies remain committed to working with the Investment Review Division to obtain approval of the transaction.
As previously disclosed, the Commissioner of Competition has issued a "no action" letter in respect of the proposed transaction, Aecon shareholders have voted overwhelmingly in favor of it, the Ontario Superior Court of Justice (Commercial List) has approved the Plan of Arrangement, and CCCI has received approval from the National Development and Reform Commission. Completion of the proposed transaction remains subject only to approval under the Investment Canada Act and other customary closing conditions for a transaction of this nature. Assuming the satisfaction or waiver of these conditions, the proposed transaction is expected to close by the end of the second quarter and before the July 13, 2018, Outside Date of the Arrangement Agreement.
RELATED: Aecon Group Agrees to Be Acquired by CCCI