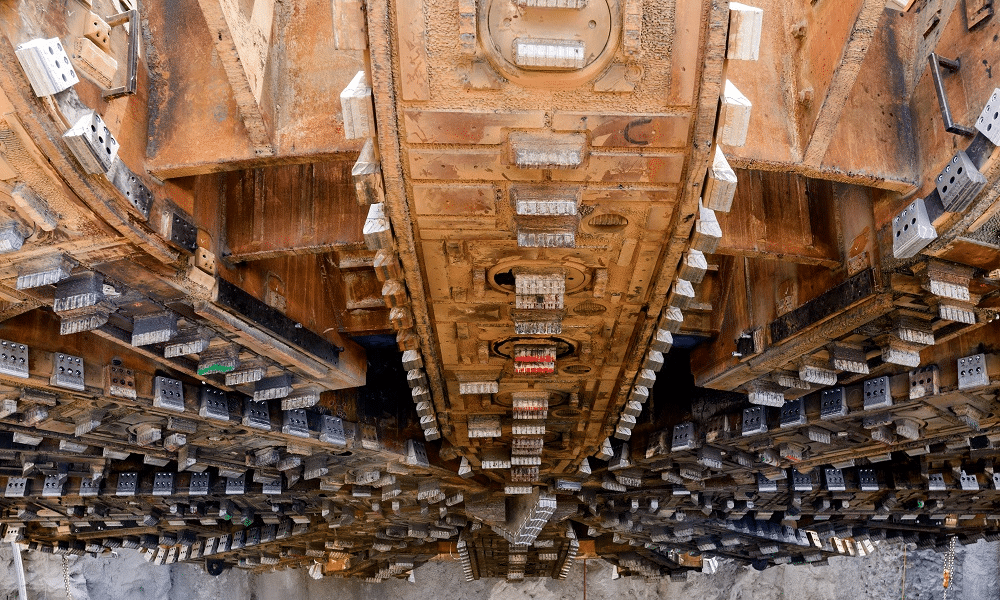 BASF recently introduced MasterRoc SLF 50, a new generation soil lubricant that improves performance and increases tunnel excavation efficiency by helping to control the soil during tunneling operations. The soil conditioner reduces friction and helps to increase the advance rate of the tunnel boring machine (TBM) under challenging soil conditions.
"MasterRoc SLF 50 is an advanced solution for the underground construction market. The system keeps excavated soil stable and workable for longer periods, and contributes to the efficiency of the TBM," says James Lindsay, Regional Business Segment Manager for the Admixture Systems business of BASF's Construction Chemicals division. "This new soil lubricating foam was used successfully on the SR 99 tunnel project in Seattle. It helped to make the soil more cohesive and significantly more stable from excavation and while in the working chamber and conveyor, ultimately making 'Bertha,' the TBM on the project, more productive."
Soil conditioners help TBMs maintain face pressure during operation and lessen power consumption through torque reduction, optimize soil extraction and can decrease wear to the cutterhead and screw conveyor. The innovative technology of MasterRoc SLF 50 soil lubricating foam creates a highly stable foam with superior half-life, up to eight times the standard, making it reliable and usable for extended periods, even during planned or unplanned stoppages.
RELATED: BASF Plays Role in SR 99 Tunnel Construction