Wilford Clyde of Clyde Companies, 2015 President of The Beavers, has announced the selections for the 2016 Golden Beaver Awards, which will be presented at the 61st Annual Awards Dinner to be held Friday, Jan. 22, 2016, at the J. W. Marriott at LA Live in Los Angeles. The guest speaker at the event will be Steve Forbes.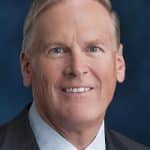 The Management Award will be presented to Bruce E. Grewcock, Chairman and CEO of Kiewit Corporation. An engineering graduate of the Colorado School of Mines, Grewcock joined Kiewit in 1982 as chief engineer at Black Butte Mine in Wyoming. He was subsequently promoted to vice president and operations manager. In 1992 Grewcock was named president of Kiewit Mining Group, including responsibilities for the company's construction materials and quarries operations. Construction operations were added in 1994, the same year he was elected as a director. Grewcock was named president and COO in 2000, assuming the CEO role in 2005 and added the chairman title in 2013. Under his guidance as CEO, Kiewit's revenues have increased from $4.1 billion in 2005 to a record of nearly $12 billion in 2013.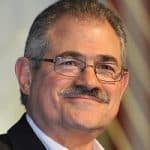 Michael F. Donnino, Senior Vice President and Large Projects Division Manager of Granite Construction Inc., will receive the Supervision Award. A civil engineering graduate of the University of Minnesota, he began his 43-year career as a surveyor. Donnino progressed through positions as an estimator, then various roles in project engineering and project management before being named Area Manager in 1991, followed by regional and national responsibilities for Granite. He oversaw the reorganization of the company to form the Large Projects Group, which involves all heavy civil infrastructure projects over $50 million.
RELATED: Corwin, Jones to Receive Moles Awards
The Engineering Award will be presented to Randall J. Essex, Executive Vice President and Director of Professional Excellence for Hatch Mott MacDonald. The former Director of Tunneling for the firm, Essex has been involved in the planning, design, construction engineering or dispute resolution of over 160 tunnels on a worldwide basis during his 34-year career. A graduate of the University of Rochester with master's degrees from the University of California Berkeley, Essex currently serves as the U.S. representative to the International Tunneling Association and is a past Chairman of the ASCE Underground Technology Research Council.
RELATED: ITA Tunneling Award Winners Announced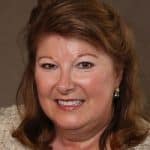 Susan Hecker, Executive Vice President and National Director of Contract Surety for Gallagher Construction Services, a division of Arthur J. Gallagher & Co., will receive the Service & Supply Award. She started her career with Fireman's Fund Insurance Company, where she rose to become Branch Manager of the San Francisco office, the company's largest office nationwide, and under her guidance and relationships with major contractors, the most profitable. In 1997 she joined Lamberson Koster & Co., which had been acquired by Arthur J. Gallagher the previous year, and transitioned into the role of surety broker, where she has earned a reputation as a trusted advisor, consultant and partner to many contractors. Hecker is serving as the 2015-16 President of the National Associate of Surety Bond Producers.