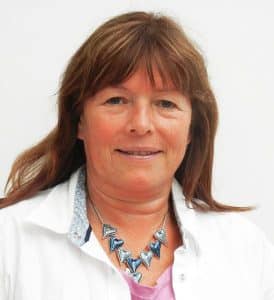 Norwegian Ruth Gunlaug Haug, Division Director at the leading engineering and consultancy company Ramboll, has been elected vice president for the International Tunneling and Underground Space Association (ITA), the world's largest tunnel organization.
ITA consists of 73 member nations. Its main objective is to share information and experiences with the technology and utilization of underground space. With the increasing urbanization and population density in big cities, this subject is becoming increasingly relevant when planning and developing cities.
ITA's main objectives are training and focusing on safety and sustainable solutions. For example, ITA contributes to exchange of experience and training in developing countries.
"It is very interesting to be a part of ITA's further development. The ITA board consists of 12 technical experts with different experiences, cultures and perspectives. Tunnels are indeed a very interesting subject, as they affect how we live our lives in the cities," says Haug.
Haug is Division Director in Ramboll's Road division in Norway. She has been a board member at ITA for three years and has among others implemented a program to recruit young engineers. She has previous experience from the Norwegian Public Roads Administration and Leonhard Nilsen & Sønner, LNS, in Norway.