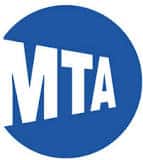 Hill International, a global leader in managing construction risk, announced May 31 that it has received a subcontract from Jacobs Engineering Group to assist that firm in providing construction management services to the New York Metropolitan Transportation Authority (MTA) in connection with rehabilitation of the Canarsie Tunnel in New York City. The five-year subcontract has an estimated value to Hill of approximately $5.8 million.
The Canarsie Tunnel, also known as the 14th Street Tunnel, connects Manhattan and Brooklyn under the East River and provides access for the MTA's L Line. The storm surge from 2012's Superstorm Sandy damaged the tunnel, leaving it in need of extensive repairs. The tunnel was flooded with 7 million gallons of salt water leaving two adjacent 7,100-ft long sections of the tunnel with significant damage.
RELATED: $27 Billion New York MTA Capital Plan Approved
Hill will be supporting Jacobs in providing pre-construction and construction management services during the tunnel's rehabilitation, which involves repairs and upgrades to the structural, power, lighting, signals and communication components of the tunnel. It also includes demolition and replacement of duct banks and cables, replacement of emergency systems, rack rail and concrete bed installation as well as extensive street excavation, utility relocation and other station improvements.
"The Canarsie Tunnel supports a vital New York City subway line impacting many people and businesses in both Manhattan and Brooklyn," said John Milano, P.E., Senior Vice President and Northeast Regional Manager for Hill's Project Management Group. "We are honored to be assisting Jacobs with the rehabilitation of such an important infrastructure project."
Hill International, with 3,300 professionals in more than 70 offices worldwide, provides program management, project management, construction management and other consulting services primarily to the buildings, transportation, environmental, energy and industrial markets.
RELATED: Second Avenue Subway Opens in New York