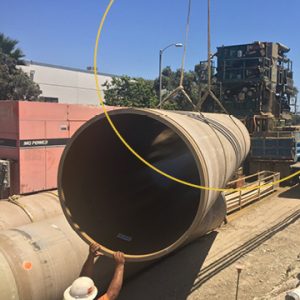 WIG Wietersdorfer Holding GmbH and Saudi Arabian Amiantit Company announced in December their plans to merge their European pipe businesses HOBAS Europe and Amiantit Europe including FLOWTITE Technology. Both companies are specialized in the production of high performance plastic pipe systems and plan to operate as one unit under a 50:50 ownership structure.
"HOBAS and Amiantit Europe have distinct competences that fit perfectly alongside each other. HOBAS is a specialist for 'centrifugally cast', Amiantit for 'continuous filament wound' pipe systems," according to a press release issued by both Hobas and Amiantit.
/**** Advertisement ****/
The headquarters for the new business will be in Klagenfurt, Austria. The production of pipes, which are mainly used for drinking water, irrigation, waste water, hydropower and industry, will continue in Germany, Austria, Spain, Poland and Romania. The product brands of HOBAS and FLOWTITE are essential and will be further developed by the new company.
RELATED: HOBAS Pipe Selected for Denver Outfall Project
"Through the merger both companies will concentrate strengths and grow together. Together we have a unique team of talented and experienced individuals. This is our greatest asset and guarantee of future success. Our combined product portfolio will enable more focused customer solutions and facilitate growth against traditional pipe technologies. Both businesses have a history of innovation and we are excited by the possibilities of merging the technologies," the press release reported.
Research and development will continue in Sandefjord, Norway, and Wietersdorf, Austria. Until the relevant competition authorities approve the merger both HOBAS Europe and Amiantit Europe will operate independently. Each company currently has around 650 employees.