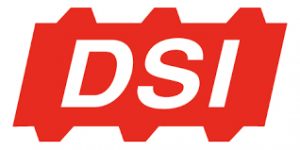 The Board of the DSI Group announced the appointment of Matti Kuivalainen as CEO of DSI Construction effective Sept. 1, 2017.
"We are very happy that Matti Kuivalainen is joining as our new CEO of DSI Construction. Following the implementation of a divisional structure last year, we have spent significant time reviewing the strategy of DSI Group's two divisions and are excited by the potential to develop them further under dedicated leadership. Matti's track record and experience make him the ideal candidate to lead DSI Construction," said Matthew Turner, Chairman of the DSI Group Board.
RELATED: Burnson Joins DSI Tunneling
Matti Kuivalainen is a seasoned CEO with extensive national and international experience. He has been involved in creating significant value, particularly in his leadership roles at United Technologies (UTC); most recently he was President North, East, and Central Europe & Africa of Otis, the world's leading installer and maintainer of elevators. Prior to that, Matti was President Germany, Nordic, Central and Eastern Europe of UTC's Building & Industrial Systems Division. Prior to UTC, he was part of the European leadership team of Honeywell Building Solutions. He holds a bachelor of engineering degree from the Technical Institute of Wartsila, Finland, and an eMBA from the Katz Graduate School of Business at the University of Pittsburgh.
RELATED: DSI Signs Agreement with NMP of Sweden