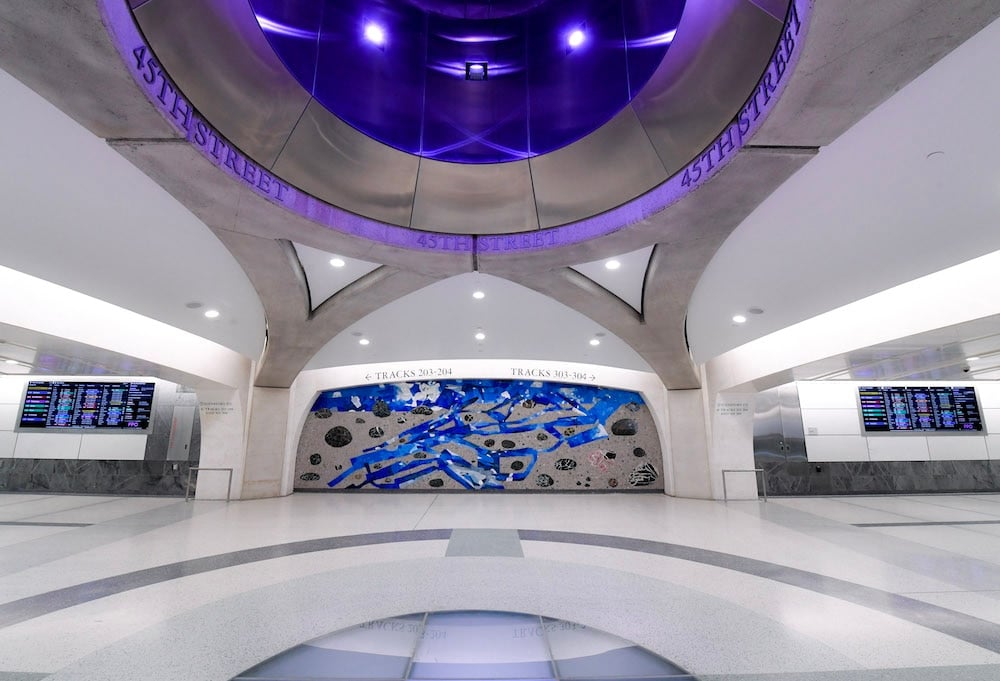 The Metropolitan Transportation Authority (MTA) began Long Island Rail Road service to Grand Central Madison on Wednesday, Jan. 25. The first train originated at Jamaica at 10:45 a.m. and ran express to Grand Central Madison, where it was scheduled to arrive at 11:07 a.m. For at least three weeks, LIRR will operate limited shuttle service between Jamaica and Grand Central Madison so customers can acquaint themselves with the new terminal as existing schedules continue. This will be followed by LIRR initiating full service from Long Island to Grand Central, per schedules that will be posted on new.mta.info/GrandCentralMadison and in the TrainTime app.
The train will be the first of regularly scheduled Grand Central Direct trains to operate between Jamaica and Grand Central Madison. Trains will operate between 6:15 a.m. and 8:00 p.m. on weekdays and from 7:00 a.m. to 11:00 p.m. on weekends. Trains will run every 30 minutes in both directions during weekday midday periods and on weekends and once per hour during peak periods (arriving in Grand Central between 6:30 a.m. and 10 a.m. and departing between 4:30 p.m. and 7:30 p.m.)
During this initial period, the LIRR will have customer ambassadors on the Grand Central Madison concourse to greet customers and offer information about the new space. LIRR customers looking to travel to Grand Central Madison can use Penn Station tickets, as Penn Station and Grand Central Madison are in the same fare zone.
This special Grand Central Direct service will conclude with the initiation of full train service mirroring what was previewed in draft schedules published last June. To enable travel planning, the MTA will provide notice when full schedules, increasing overall LIRR service by 41%, are scheduled to go into effect.
Construction on Grand Central Madison, which was known as the East Side Access during development, began in 2006 with major excavation work completing in 2014. The $11 billion project involved more than 8 miles of tunnels in Manhattan and Queens in addition to the new terminal, which was constructed beneath historic Grand Central Terminal, which remained operating during construction.
The opening of Grand Central Madison marks the first expansion of the Long Island Rail Road in 100 years, and will reduce travel times for LIRR East Side-bound commuters by providing a direct connection to Grand Central instead of traveling to Penn Station on the West Side.