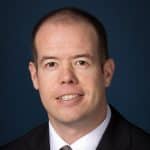 Lithos Engineering announced that Evan Friedman has joined the firm. Friedman is a Professional Engineer and Professional Geologist, licensed in Colorado and California, bringing an additional 14 years of experience to Lithos.
With a BS from California Polytechnic in Earth Science and an MS from the Colorado School of Mines in Geological Engineering, Friedman has spent the bulk of his career working as a Geological Engineer specializing in tunnel and trenchless design, engineering geology, geological/geotechnical engineering, structural inspection, condition assessment, and tunnel rehabilitation. Friedman is an expert in risk assessment for all phases of geotechnical and tunnel design and construction projects.
He is based in Lithos' Lakewood, Colorado, office as a Senior Project Manager. He can be reached by email here. 
RELATED: Colorado's Michigan Ditch Tunnel Secures Water Delivery for Fort Collins