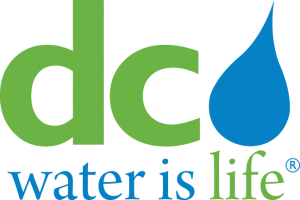 After a successful multi-month process, Brierley Associates and its client, Salini Impregilo/S.A. Healy JV, were issued Notice-to-Proceed for the $580-million Design/Build Northeast Boundary Tunnel (NEBT) project in Washington, D.C.
The NEBT is the largest component of DC Water's Clean Rivers Project. The soft ground tunnel will be 23-ft in diameter, constructed with precast concrete segments, approximately 50-to 160-ft below the ground surface. Diversion facilities will be constructed to capture flows from the existing sewer system and divert them into the tunnel. In addition to the tunnel and diversion facilities, the NEBT will include construction of ventilation control facilities, stormwater inlets and green infrastructure.
Brierley Associates is the Engineer-of-Record for the Design/Build team. From the beginning, Design Manager Jeremiah Jezerski has been involved with the development of the proposal and he will lead the Brierley team to the completion of the project. Jezerski s thorough knowledge of project design, developed during the collaboration process with DC Water and with Salini Impregilo/S.A.Healy JV is mission critical to the success of the team.
RELATED: DC Water Mega Projects
Jezerski s design team will be supported by Brierley's Principal-in-Charge, AJ McGinn, PhD, and a Senior Design Review Panel, which will be led by Eric Lindquist, PhD. Jacob Mitchell will serve as Design Quality Manager and David Kwietnewski will coordinate the installation of the geotechnical instrumentation and review all data reports.
Brierley Associates' Task Leaders include: Mohamed Gamal, PhD, Russell Lutch, Phil Burgmeier, and Charles Luxford.
Subconsultants to Brierley Associates are: Aldea Services, LLC; Concrete Consultants Group, LLC; DLZ Corporation; EBA Engineering, Inc.; Kroner Environmental Services, Inc.; Subsurface & Tunnel Engineering, LLC; and Tunnelconsult Engineering SL.
Project completion is scheduled for 2023, two years ahead of the compliance date stipulated in the Consent Decree DC Water signed in 2005 with the U.S. Environmental Protection Agency and the Department of Justice.
RELATED: Tunnel Achievement Award Presented at Breakthroughs in Tunneling Short Course