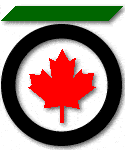 The Tunnelling Association of Canada announced its 2020 award winners at its Nov. 6 annual general meeting.
The winners are:
/**** Advertisement ****/
Lifetime Achievement Award: Richard Staples.
Young Tunneller of the Year: Connor Langford and Andre Solecki.
Canadian Innovation Initiative Award: McLoughlin Point Wastewater Treatment Plant Cross Harbour Force Main and Outfall.
Canadian Project of the Year (Up to $100M CAD): Riverside Stormwater Interceptor.
Canadian Project of the Year (Over $100M CAD): Eglinton Crosstown LRT Mined Stations (Laird, Avenue and Oakwood);
Photo of the Year: Ashbridges Bay Treatment Plant Outfall Shaft & Starter Tunnel.
Dan Eisenstein Memorial Scholarship: Madison Kennedy
TAC Undergraduate Scholarship: Graham Swarbrick
Further information is available on the TAC awards website.
RELATED: ITA 2020 Award Winners