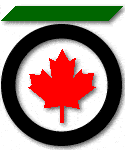 The Tunnelling Association of Canada (TAC) announced its 2017 award winners at the association's 2017 TAC Workshop Oct. 12 in Montreal. The winners are:
Lifetime Achievement Award – Boro Lukajic
Innovation Project of the Year – Upper Lillooet Hydroelectric Project
Infrastructure Project of the Year – Confederation Line Ottawa LRT
Photo of the Year – Confederation Line LRT Multi-Dimensional Underground Space by Giuseppe Gaspari
Dan Eisenstein Memorial Scholarship – Timothy Packulak
With a career in Canada spanning back to 1968, Lukajic has a wealth of experience all types of tunneling and underground construction projects, in Canada and across the world. In addition to his lifetime of exemplary contributions to tunneling engineering in Canada, Lukajic served as TAC President from 1994 to 1998. A video on Lukajic can be found here.
The Innovation of the Year was awarded to Innergex, CRT and Golder Associates for the Lillooet hydro project. More info can be found here.
The City of Ottawa, Rideau Transit Group, Dragados, SNC-Lavalin, EllisDon, Hatch and Dr. Sauer & Partners were honored for the Confederation Line Ottawa LRT project. More information can be found here.
A link to the photo of the year can be found here.
A 2014 BSc graduate of Queen's University in Geological Engineering, Packulak is currently in the second year of his master's program working with Dr. Mark Diederichs at Queen's University. Packulak's graduate research focuses on the Canadian Deep Geologic Repository and includes the investigation of rock mass deformation using sophisticated numerical simulation methods for the design of deep underground tunnels and other excavations.
RELATED: 2018 Moles Award Winners