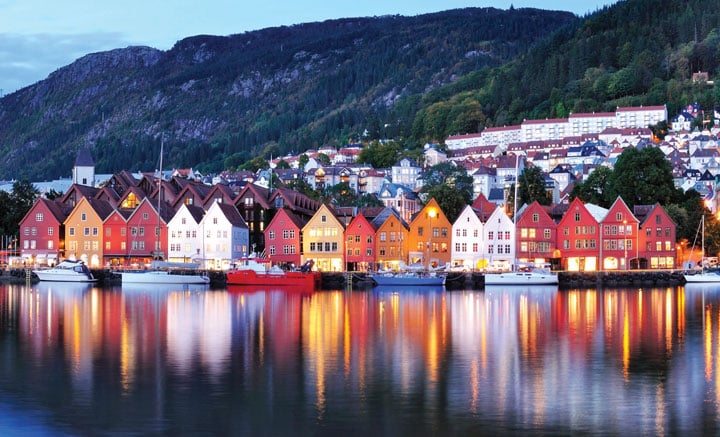 The 2017 World Tunnel Congress (WTC) – themed "Surface Challenges – Underground Solutions" is scheduled for June 9-15 in Bergen, Norway. The event is the annual gathering of the International Tunneling Association (ITA) and is being hosted by the Norwegian Tunneling Society (NFF).
For the first time in history, more than half of the world's population live in cities. The lack of new urban space means that infrastructure must be planned underground. Accordingly, the use of the underground needs to be carefully and coherently engineered with sustainability in mind.
RELATED: World Tunnel Congress 2016 Reaches New Heights
Despite having a population of just over 5 million, Norway has a long and rich history in tunneling. The country has more than 1,800 tunnels spanning well over 1,000 km, including road and rail tunnels, as well as an extensive number of underground facilities for hydropower projects. Notable projects include some of the world's longest and deepest road tunnels, as well as the planned Stad Tunnel, which will be the world's first ship tunnel.
But the World Tunnel Congress explores trends and technologies that extend to all corners of the world. Delegates from ITA's 73 member nations will be on hand for the 43rd General Assembly, while industry professionals from the worldwide tunneling industry will present papers as technical program. An exhibit hall, training sessions, networking opportunities and technical tours are also hallmarks of the World Tunnel Congress.
WTC 2017 will take place at Grieg Hall in heart of historic Berger, conveniently located near hotel accommodations and local attractions.