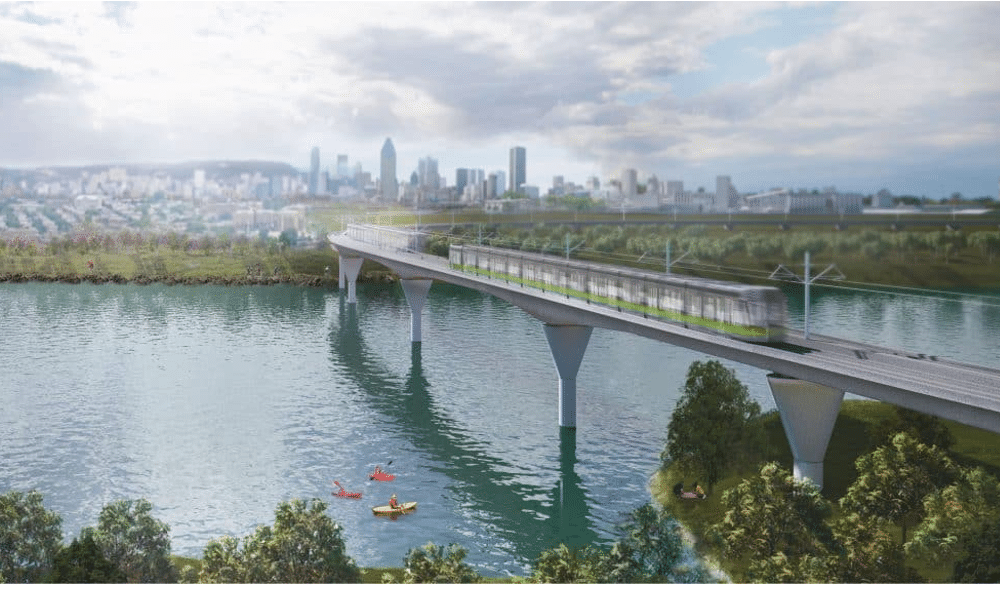 AECOM, announced that the NouvLR General Partnership, of which AECOM is a partner of the design team, has been selected by CDPQ Infra Inc. as the preferred proponent for the infrastructure engineering, procurement and construction of the Réseau express métropolitain (REM).
"We are delighted to contribute AECOM's global design expertise and local talent toward the success of this landmark project," said Michael S. Burke, AECOM's chairman and chief executive officer. "The REM will significantly enhance sustainable mobility in the greater Montréal area. Through interconnection with bus networks, commuter trains and the Montréal metro, the REM will help ease traffic congestion and reduce GHG emissions, accelerating Québec's transition to a low-carbon economy."
NouvLR General Partnership – a consortium composed of SNC-Lavalin Major Projects Inc., Dragados Canada, Inc., Groupe Aecon Québec Ltée, Pomerleau Inc. and EBC Inc., in collaboration with the NouvLR design team, made up of a consortium composed of SNC-Lavalin Inc. and AECOM, and other sub-consultants.
As part of the project, AECOM will design tunnels, bridges, stations, railway infrastructure (tracks, power and traction systems, etc.), road improvements, intermodal equipment and other structures as well as work on obtaining environmental permits, environmental monitoring and urban integration. Once built, the REM will be the largest automated transportation network in the world after those of Singapore, Dubai and Vancouver. The REM also represents the largest integrated public transportation infrastructure in Québec since the Montréal Metro, inaugurated in 1966.
RELATED: Excavation Complete on Montreal's Rosemont Tunnel