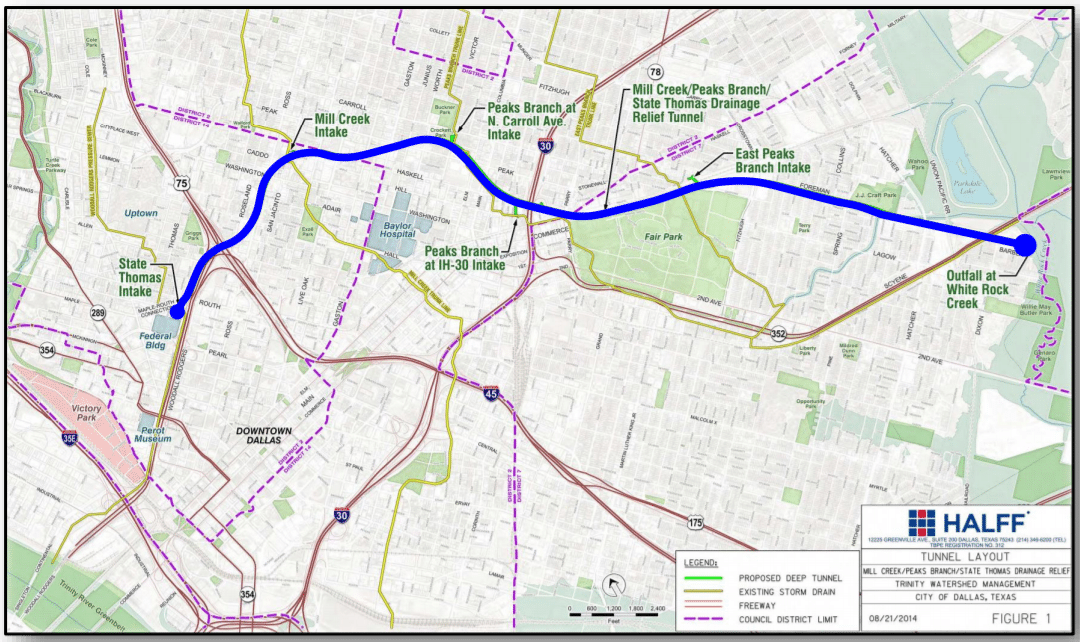 Dallas, Texas, City Council on Feb. 14 approved a $206.7 million contract to build a 5-mile long drainage tunnel north of downtown. The project, to be built by Southland Mole, was to begin in March.
The Mill Creek Drainage Relief tunnel will be 30-ft ID and approximately 70 to 150 ft deep. It will be built primarily within Austin chalk. The project includes seven shafts ranging from 12.5 to 40 ft ID. Project completion is estimated for December 2022.
The project is designed to reduce flooding near Mill Creek and Peaks Branch. Mill Creek and Peaks Branch were natural streams that were enclosed in the early 1900s. During heavy rains as the channels reach capacity, street flooding — as much as 10 ft in some areas — can occur.
RELATED: Two Southland Holdings Projects Receive International Tunneling Awards