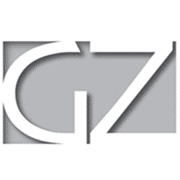 Gall Zeidler Consultants (GZ) has been elected one of three finalists for ITA's 2016 Tunneling Awards in the "Renovation-Upgrading Project of the Year" category for the firm's Vauxhall Station Upgrade project in the United Kingdom.
The Vauxhall Station Upgrade Project consists of congestion relief and Step Free Access (SFA) works to improve passenger flow and accessibility for Vauxhall Station on London Underground's Victoria Line. The upgrade scheme included the construction of an approximately 15-m (50-ft) deep Sprayed Concrete Lining (SCL) lift shaft, which was constructed from within the existing station structure with access to the shaft provided by a pedestrian subway.
/**** Advertisement ****/
RELATED: Finalists Announced for 2016 ITA Awards
At the platform level, a new SCL adit tunnel and cross passage was constructed between the existing cast iron platform tunnels. With this approach, expensive and time consuming utility relocation was avoided. Gall Zeidler Consultants was responsible for the design of all SCL works and performing Potential Damage Assessments on adjacent structures and utilities. During construction, GZ provided site support services to the contractor during excavation, waterproofing installation, and final lining works.
The awards will be presented November 11, 2016 in Singapore.