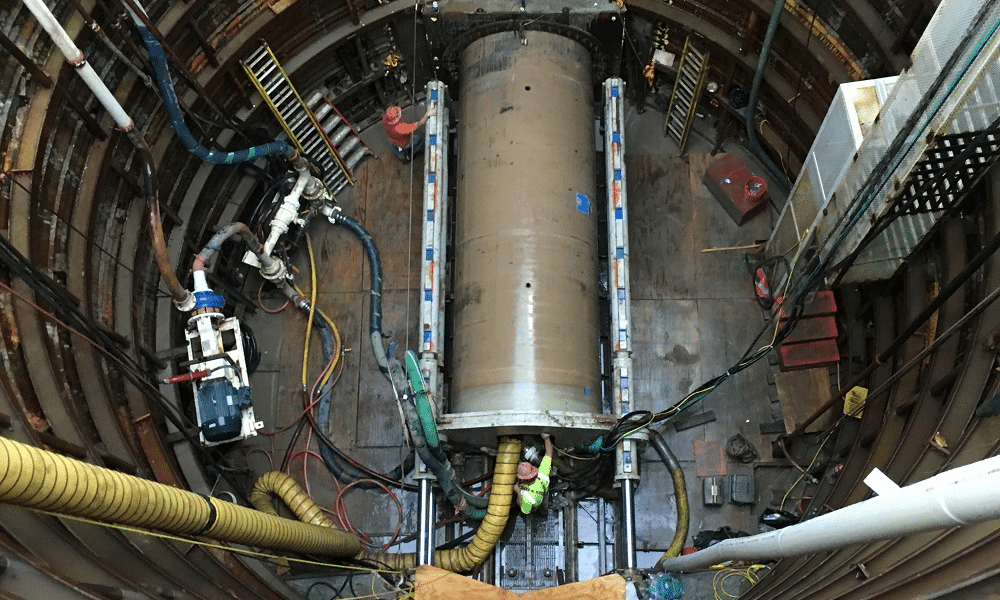 Michels Tunneling and Hobas Pipe USA recently achieved a major milestone in Columbus, Ohio, with the successful completion of the longest run of Hobas CCFRPM pipe. Michels used an Akkerman SL82P with face access to complete the record-setting 1,880-lf drive of 78-in. ID (81.9-in OD).
The drive was the sixth of nine total drives for the Lockbourne Intermodal Subtrunk Extension project for the City of Columbus. In total, Michels will install 10,220 lf of pipe by microtunneling. The project was about 75% complete as of late October. The tunnel depth is 30 ft below ground at the launch site and end at a depth of 65 ft below ground as a result of ground elevation increasing to the south.
There are two more drives with a total footage of 2,850 lf left to be completed in the next three months.
Hobas (CCFRPM) pipes are centrifugally cast, glass-fiber-reinforced, polymer mortar. HOBAS is manufactured in sizes from 18 to 126 in. in pressure and non-pressure classes.