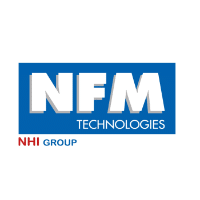 NFM Technologies has sold its Energy Business Unit dedicated to the design, implementation and maintenance of complex mechanical systems for the nuclear, oil & gas sectors and other industries to REEL.
With this strategic move, NFM intends to increase its competitiveness and organizational performance in an expanding and highly competitive TBM market. Its purpose is to fine-tune its products and services to better serve complex customer needs.
By doing so, Northern Heavy Industries Group (NHI Group) – NFM shareholder – strengthens NFM positioning on the worldwide TBM market.
From now on, NFM assets and strengths are dedicated exclusively to its main historical and core business activities: the design and the manufacturing of tunnel boring machines, and associated commissioning and services. NFM plans to expand its activities as a major player in the growing TBM market. Its good track records and long standing presence in the market make it a valuable business partner.
"Focusing on our core business activity will enable us to leverage our expertise on the European tunneling market. We are resolute and confident for 2018.," said Luc Devaux, CEO.