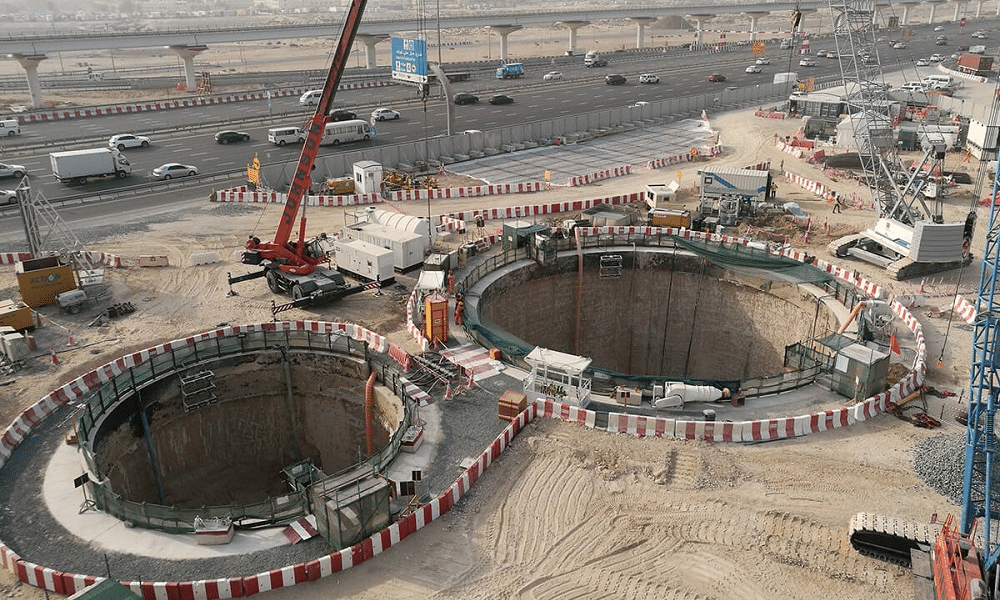 PORR, in a joint venture with Belhasa Six Construct, is realizing the Deep Tunnel Storm Water System project for Dubai Municipality. The project is due to complete ahead of Expo 2020 Dubai, which will be inaugurated on Oct. 20, 2020. A total of more than 600 international experts are currently involved in the project. The infrastructure project marks PORR's market entry into the promising economic region of the United Arab Emirates as a full-service provider. The contract value is around €300 million ($350 million US).
"Dubai is one of the main hubs for the Arab economies and achieving market entry in the United Arab Emirates is a genuine milestone for PORR. Our longstanding experience coupled with cutting-edge projects in terms of pioneering technology and our exceptional international reputation for realizing complex, large-scale infrastructure projects were key factors in the award of this contract," said PORR CEO Karl-Heinz Strauss.
The Deep Tunnel Storm Water System comprises a 10.4-km long tunnel with intake shafts at depths of up to 45 m. The 10 m inner diameter tunnel, which will be excavated by two tunnel boring machines, will be receiving a segmental lining. Upon completion, the tunnel will manage rainwater and groundwater, draining almost 40 percent of Dubai's urban area, including the Dubai South, Al Maktoum International Airport, Expo 2020 Dubai and other neighboring localities.
RELATED: Parsons Awarded Deep Wastewater Tunnels Project in Dubai
Dubai is known for breaking records as well as its impressive architectural landmarks. And new benchmarks are being set once again on this tunnel project: the two cutter heads of the tunnel boring machines that will be used in the execution phase each have a diameter of 11.05 m – the largest ever used in the United Arab Emirates.
The two starting shafts have already been excavated and NATM works have commenced to build the underground starter caverns for the later tunnel boring machine assembly. The Factory Acceptance tests of the tunnel boring machines has been completed successfully and the machines are expected mid-October in UAE. Until the time of tunnel boring machine start-up, the JV will have started segment production. The logistics of getting the tunnel boring machines to Dubai and setting up both of them on site will also be realized in good time by the experienced team of experts. The team spirit is high and the whole team is confident that the project will be finished on time.
Facts and figures at a glance
Project name: UAE Dubai Storm Water System
Client: Dubai Municipality (DM)
Consortium: PORR Bau GmbH (Dubai Branch); Belhasa Six Construct
Completion: 36 months
Project type: Tunneling
Tender volume: ~€300 million