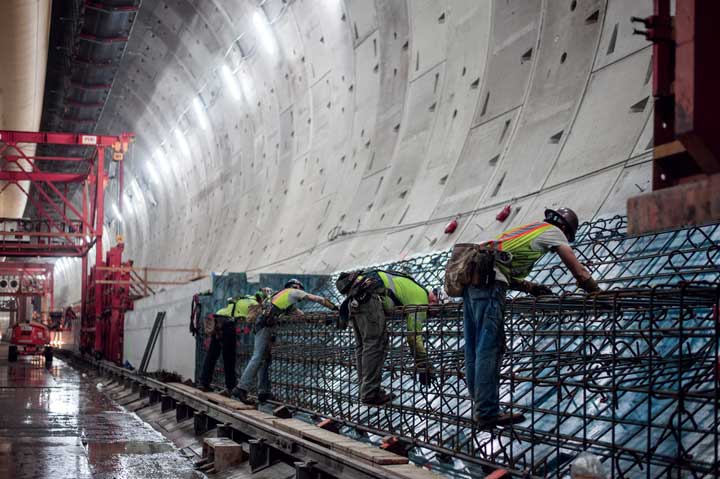 Seattle Tunnel Partners, the joint venture building the SR 99 tunnel in Seattle, has achieved substantial completion, the Washington State Department of Transportation (WSDOT)
reported on its website
. That means the tunnel is far enough along for STP to officially hand the facility over to WSDOT. It doesn't mean STP's work is done, but it does mean the tunnel could be technically operated as designed.
 What comes next is a variety of wrap-up work elements that, once completed, will result in the tunnel reaching the second milestone, known as "physical completion." Meanwhile, as STP works toward physical completion, WSDOT will continue to train maintenance and operations staff to ensure the tunnel and those responsible for its operation are ready to go in early 2019.
 The final contract milestone, "final completion," will be achieved when paperwork and documentation are done. The tunnel will open before this final milestone is reached.
The SR 99 tunnel project is a $1.35 billion design-build contract awarded to STP (a joint venture of
Dragados
and
Tutor Perini
) that involves a 9,270-ft bored tunnel under downtown Seattle using a 57.5-ft diameter EPB TBM. The highway tunnel will allow the replacement of the existing Alaskan Way Viaduct, which was in need of replacement.
The tunnel is expected  to open to traffic in early 2019.